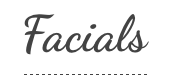 My LA Face | Best Acne Treatment Los Angeles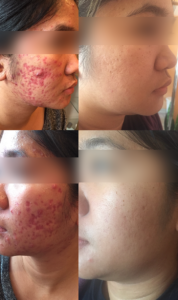 Advanced Acne Treatment Facial · $165.00 (75 minutes) · $135 (55 minutes)
This facial treatment consists of highly effective, advanced therapies to kill bacteria, reduce inflammation, and build up your skin's overall health to overcome active acne, scarring and prevent future breakouts.
Deep extractions, high frequency, LED – Recommended for mild to extreme acne.
Deep Pore Cleansing Facial · $140.00
This facial focuses on blackhead and/or whitehead removal mainly in the T-Zone areas with occasional breakouts, treats uneven texture and dull skin. Includes LED.
Great Add Ons- Microdermabrasion, Hydrodermabrasion, Resurfacer Peel (55 minutes)
The Signature Facial · $150.00
Recommended for 1st time clients!
Restore healthy balance to your skin with this treatment that combines skin-type specific cleansing, exfoliation, extractions, and a treatment mask. (55 min)
90 Minute Customized Skin Treatment Facial · $175.00
This treatment is customized for your personal skincare goals!
A wide variety of corrective facial skincare treatments can be included in one or more of the following:
Oxygen Therapy, Ultrasonic, Microcurrent, Microdermabrasion, RF, Hydrodermabrasion, Resurfacer Power Peel, and targeted serums & mask. Light extractions only is also included. This treatment is not recommended for acne or deep pore cleansing.
ER Extraction + High Frequency · $30.00
(Established clients only)
Meant for 1-3 lesions only. The lesion must be inflamed and white on the surface. (5-10 min)
Milia Removal Treatment:
A consultation is needed before scheduling.
Melissa's Teen Clean & Clear Acne Facial · 12+years $90.00
I want to help educate your teen about proper skincare routines, diet, lifestyle changes that relate to stubborn flare-ups, cysts, scars, and acne congestion.
A Teen Facial is designed to promote and encourage healthy skin care habits. This facial addresses skin problems such as oily skin, clogged pores, stubborn acne and other skin conditions. (40 min)
Microcurrent and Microcurrent Eye Lift
Can be added to any facial treatment. Takes approximately 20 minutes.
Products
All Brand Name Products sold at MyLAFace are original and from the actual manufacturer. You will have peace of mind that buying from an authorized seller means that the manufacturer will stand behind the product 100%. The brand name products are stored at a safe temperature, sealed, non-expired, undiluted, non-fake for your protection. No 3rd parties. You will get the best deal for the real product. Customer safety is the highest priority!
MyLAFace is an authorized retailer of products of:
IS Clinical (Innovative Skincare)
DermaQuest Inc.
Vi Peel- Vi Derm Beauty
The Perfect Derma Peel
Skin Medica
Murad
Best Acne Treatment Los Angeles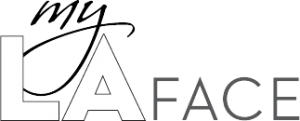 MY LA FACE / Sola Salon Studios
12121 Wilshire Blvd,
Los Angeles, CA 90025
Suite 102/Studio 17
(310) 330-6216
Best Acne Treatment Los Angeles
More About: Acne Facials Los Angeles