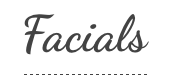 My LA Face | Best Acne Treatment Los Angeles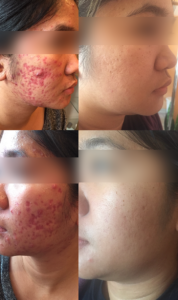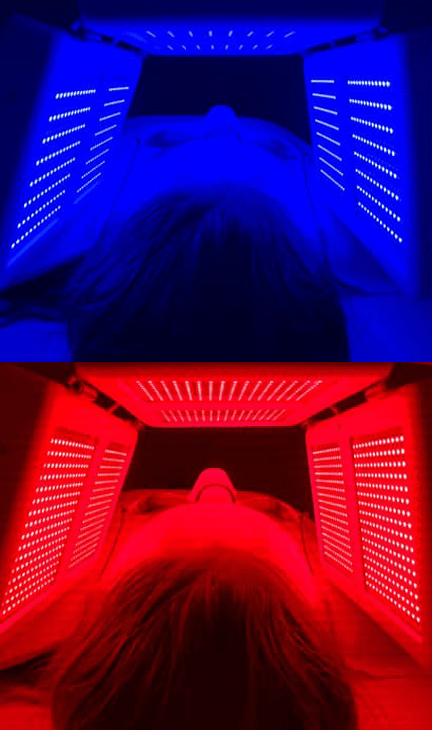 Advanced Acne Treatment Facial · $135.00 (55 minutes)
This facial treatment consists of highly effective, advanced therapies to kill bacteria, reduce inflammation, and build up your skin's overall health to overcome active acne, scarring and prevent future breakouts.
Deep extractions, high frequency, LED – Recommended for mild to extreme acne.
Advanced Acne Treatment Facial with Lightwave LED Light Therapy
Blue Light (75 min) – This program is designed to kill the acne -causing bacteria P. acnes often associated with inflammatory acne vulgaris
$155.00
Blue/Red Light (90 min) – This program is designed to treat acne and prevent scarring. The Lightwave system emits a powerful dose of non-UV blue light into the pores to safely destroy acne causing bacteria. The bacteria killing blue light is immediately followed by a specific dose of red light in order to promote healing, reduce redness, and prevent scarring
$175.00
Anti-Aging Oxygen Facial – $160.00
Achieve instant and dramatic results with this treatment that feels like a liquid face lift. The infusions are extremely healing, hydrating. lifting, and plumping. Steam, customized cleansing & exfoliation, extractions (if needed) followed by utilizing a pressurized oxygen to deliver age-defying, clarifying, hydrating or brightening serums into the skin. This light misty sensation is both refreshing and purifying to address your specific skin goals. This Oxygen Facial Treatment offers infusions of: Detox (Acne & Oily Prone Skin), Collagen, Skin Brightening Vit C, and Hyaluronic Acid for deep hydration. Safe for all skin types!
Oxygen with Lightwave LED Light Therapy Treatment – 60 min -$200.00
This treatment infuses the technologies of Lightwave LED Light Therapy using Blue, Red, Infrared and a stream of highly concentrated Oxygen infusing serums to the skin to create a highly & effective facial treatment.
Light Treatment choices include:
Mild to Moderate Acne (15 min of blue light) with Detox Oxygen Infusion
Anti-Aging (16 min of Red and/or Infrared Light) with Collagen or Hyaluronic Infusion
Pigmentation (16 min of Red and/or Infrared Light) with Skin Brightening Vit C Infusion
Firming Vitamin C Facial – $160.00
This potent Vitamin C facial treatment is perfect for those looking to bring back a youthful firmness and glow. A pure Vitamin C delivery system will encourage firmness, radiance & brightening in just one treatment! Includes Lightwave LED Red Light Therapy
Boost your Vitamin C treatment by adding Oxygen Infusion Vitamin C – $175.00
-hydrates, smoothes and repairs the aging, dull and discolored skin
-shields the skin from free-radical damage to prevent premature signs of aging
-stimulates collagen production for firmer, younger looking skin without appearance of fine lines & wrinkles
Gentleman's Facial – $150.00
This facial is geared for the specific needs that men have. A customized treatment includes deep pore cleansing, steam & exfoliation. Includes microdermabrasion, Lightwave LED Red or Blue, and a customized mask.
The Signature Facial · $150.00
Recommended for 1st time clients!
Restore healthy balance to your skin with this treatment that combines skin-type specific cleansing, exfoliation, extractions, and a treatment mask. (55 min)
ER Extraction + High Frequency · $30.00
(Established clients only)
Meant for 1-3 lesions only. The lesion must be inflamed and white on the surface. (5-10 min)
Milia Removal Treatment:
A consultation is needed before scheduling.
Melissa's Teen Clean & Clear Acne Facial · 12+years
$130 (1 hr)


I want to help educate your teen about proper skincare routines, diet, lifestyle changes that relate to stubborn flare-ups,
cysts, scars, and acne congestion.
A Teen Facial is designed to promote and encourage healthy skin care habits. This facial addresses skin problems such as oily skin, clogged pores, stubborn acne and other skin conditions.
If your teen is apprehensive with manual extractions, I recommend the Hydrodermabrasion treatment. The hydro tip glides over the skin without friction or irritation. It sheds dead skin cells (cleansing), extracts blackheads and provides the skin with vital nourishment & moisture. Not suitable for for Grade 4 acne. LED light included.
Microcurrent and Microcurrent Eye Lift
Can be added to any facial treatment. Takes approximately 20 minutes.
Products
All Brand Name Products sold at MyLAFace are original and from the actual manufacturer. You will have peace of mind that buying from an authorized seller means that the manufacturer will stand behind the product 100%. The brand name products are stored at a safe temperature, sealed, non-expired, undiluted, non-fake for your protection. No 3rd parties. You will get the best deal for the real product. Customer safety is the highest priority!
MyLAFace is an authorized retailer of products of:
IS Clinical (Innovative Skincare)
DermaQuest Inc.
Vi Peel- Vi Derm Beauty
The Perfect Derma Peel
Best Acne Treatment Los Angeles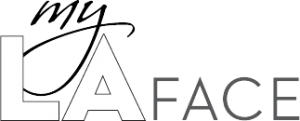 MY LA FACE / Sola Salon Studios
12121 Wilshire Blvd,
Los Angeles, CA 90025
Suite 102/Studio 17
(310) 330-6216
Best Acne Treatment Los Angeles
More About: Acne Facials Los Angeles